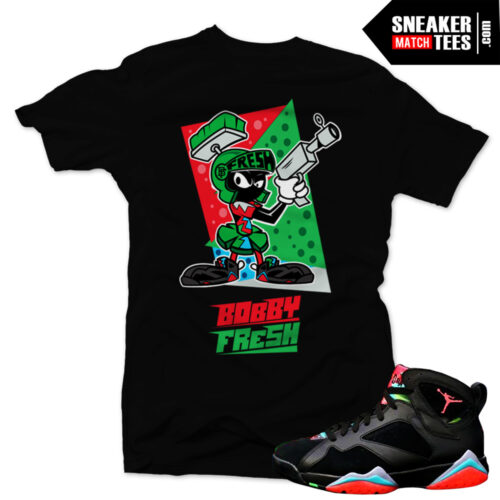 Jordan 7 Marvin the Martian matching shirt "Fresh Martian" Sneaker tees shirt
Jordan 7 Marvin the Martian matching sneaker tees & Streetwear Online collection.
Fresh Martian is a inspired by Marvin the Martian Cartoon and features Marvin the Martian with a Fresh stamped helmet wearing a pair of Jordan 7s. Designed to match the Jordan 7 Marvin the Martians sneakers colorway.
This is the perfect shirt to match with your Jordan 7 "Marvin the Martian"
CLICK HERE TO VIEW THE ENTIRE COLLECTION OF SNEAKER TEES, STREETWEAR, AND SHIRTS TO MATCH THE JORDAN 7 MARVIN THE MARTIAN
Available in mens size Small to 5XL.
100% cotton shirts