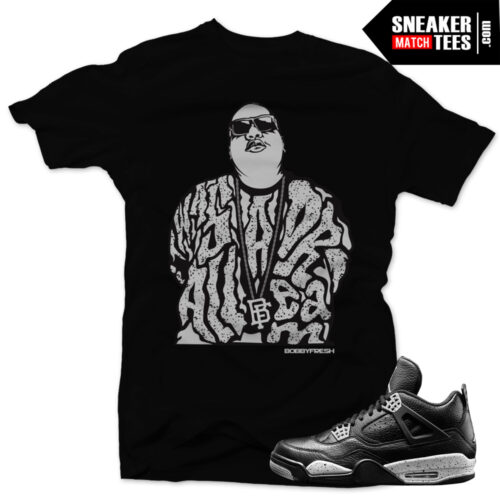 Jordan 4 Oreo matching shirt "Notorious" Sneaker tees shirt
Jordan 4 Oreo matching sneaker tees & Streetwear Online collection.
Inspired by Notorious Big and designed to match the Jordan 4 Oreo colorway.
Perfect shirt to match your Oreo 4s and represent one of hip hop's greatest rap stars. Shirt features Biggie Smalls in his signature look, coogi sweater and Versace shades, the words "it was all a Dream" cleverly designed within his sweater.
CLICK HERE TO VIEW THE ENTIRE COLLECTION OF SNEAKER TEES, STREETWEAR, AND SHIRTS TO MATCH THE JORDAN 4 OREO
Available in mens size Small to 5XL.
100% cotton shirts. Available in Black and White shirts